What: Mazda Unveils Revolutionary SKYACTIV Technologies at New York International Auto Show
Date: April 21st, 2011
Time: 11:15 am EST
Run Time: 10-15 Minutes with additional content before and after event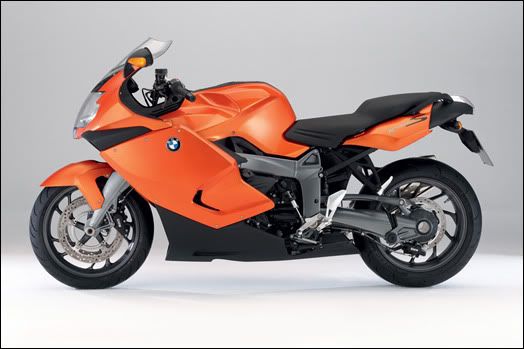 This 175 horsepower bike is simply beautiful. It receives praise from all who lay eyes on it, whether at a red light or parked. For less than $20,000, this machine has all the efficient power and high-tech wizardry of a BMW automobile. Picture an M5 on two wheels and you have effectively imagined the 2011 BMW K1300S. Anti-lock brakes, stability control, varying ride modes, clutchless upshifts, heated grips, phenomenal power and supreme comfort. This is definitely BMW at its finest. BMW has determined they want part of the motorcycle market. So, when Bavarian Motor Works makes that determination, watch out Japanese and Italian bike makers!
First off, this bike looks like a beast -- intimidating and ferocious. If you are a person of smaller stature, you may want to consider another bike. This creature is for the lion-hearted; those not scared of pushing big power around on the streets and highways. You actually sit up high on the bike with a commanding view of the world, yet are angled at just right for a sporty ride. Turn the key and the engine comes to life with a powerful growl. You can truly appreciate the engine sound under aggressive acceleration. Not many can walk away from the engine sound. I was sold the first time I ripped the throttle on a sweeping left-hander.
The seat is big and comfortable enough for you and your passenger to ride for hours and not need a butt transplant afterwards. The positioning of the handlebars are higher than most sport-bikes. BMW definitely found a nice balance of rider comfort and performance. The shaft drive is flawless and the clutchless upshift (optional) is a dream come true. Just tap the gearshift under full acceleration and the ignition is cut for a fraction of a second and the bike changes gear without hesitation. This only works for upshifts. This is equivalent to paddle-shifting in the sporty BMW autos.
The BMW has phenomenal power and is very maneuverable. However, with its heavier weight and longer wheel-base, it will not turn as quick as the Japanese super bikes. This bike is made to be a big, luxurious and powerful, not to out-handle a razor-sharp GSX-R 1000, my other bike. When you ride this bike, you feel like you are experiencing pure power. Perhaps that is why BMW added steel-braided brake cables -- a necessity for anything over 750 cc. However, this bike takes more work to push around the city and maneuver obstacles. If you're in the market for something very easy to ride around the city, this bike simply ain't it. This is absolutely not a first bike. It is for someone who feels extremely comfortable on TWO (Two Wheels Only). As is customary for BMW, you feel the road and communicate with it. The gears are nicely spaced. The upshift lever is a bit shorter but you get used to it relatively quickly. On more than one occasion under full acceleration, the front comes off the ground unintentionally. The exclusively-BMW duolever front suspension is flawless when the front wheel lands on the pavement again.
This big, high-tech superbike is a blast to ride. When its moving in its element you can toss it around most curves. Just don't try to chase down a Gixxer on the switchbacks unless you have good insurance coverage and top-notch skills. The bike is phenomenal for long rides and great for short trips. Its a lotta bike in every respect, visually and functionally. This bike was made to run with Kawasaki's ZX-14 and Suzuki's Hayabusa, each incredibly powerful big bore bikes. If any reader is riding one of those bikes, be aware, there's at least one BMW K1300S hunting for you to test the equities. If you see me approaching in your rearview mirror, get ready to run! Enough said, I'm going riding!
Currently, Jay resides in Brooklyn, New York and has been riding bikes for over ten years.
2009 BMW K1300S - Specifications Engine Configuration Water-cooled four-stroke straight-four power unit, two camshafts, four valves per cylinder Bore x stroke 80 mm x 64.3 mm (3.15 x 2.53") Capacity 1,293 cc Max output 127 KW (175 hp) at 9,250 rpm Max torque 140 Nm/103 lb-ft at 8,250 rpm Compression ratio 13.0 : 1 Fuel supply/engine management Electronic fuel injection, Digital Motor Electronics with integrated knock control (BMS-K) Valve/gas control DOHC (double overhead camshaft) Diameter inlet 32 Diameter outlet 27,5 Throttle valve diameter 46 Exhaust management Fully controlled three-way catalyst, EU3 emission standard Performance/Fuel Consumption Top speed 200 km/h (124 mph) + Fuel consumption at a steady 90 km/h (56 mph) 4.7 ltr/100 km (60.1 mpg imp) Fuel consumption at a steady 120 km/h (75 mph) 5.3 ltr/100 km (53.3 mpg imp) Fuel grade Premium Plus, unleaded, 98 RON; automatic knock control also allowing the use of premium down to 95 RON Electrical System Alternator 580 W three-phase alternator Battery 12 V/14 Ah, maintenance-free Power Transmission Clutch Multiple-plate clutch in oil bath, hydraulically operated Gearbox Dog-shift six-speed gearbox Suspension/Brakes Frame Bridge frame, aluminum, engine load-bearing Front wheel guidance/spring elements BMW Motorrad Duolever; central spring strut Rear wheel guidance/spring elements Cast aluminum single swing arm with BMW Motorrad Paralever; central spring strut with lever system, spring pre-tension adjustable infinitely by hand wheel in a hydraulic process, rebound damping adjustable Spring travel, front/rear 115 mm/135 mm (4.52"/5.31") Wheelbase 1,585 mm (62.4") Suspension/Brakes Castor 104.4 mm (4.11") Steering head angle 60.4" Wheels Cast aluminum wheels Rim dimensions, front 3.50 x 17" Rim dimensions, rear 6.00 x 17" Tire, front 120/70 ZR 17 Tire, rear 190/55 ZR 17 Brake, front Double-disc brake, floating brake discs, diameter 320 mm (12.6"), four-piston fi xed calliper Brake, rear Single-disc brake, diameter 265 mm (10.4"), double-piston fl oating calliper ABS Standard: BMW Motorrad Integral ABS (semi-Integral) Dimensions/Weight Seat height 820 mm/32.3" (low seat: 790 mm/31.1") Step arch length 1,810 mm/79.3" (low seat: 1,750 mm/68.9") Weight, unladen, in road trim and with full tank 254 kg (560 lb) Dry weight 228 kg (503 lb) Max permissible 460 kg (1,014 lb) Max load (in standard trim) 206 kg (454 lb) Useful tank capacity 19 ltr (4.2 imp gals) Thereof reserve approx 4.0 ltr (0.9 imp gals) Length 2,182 mm (85.9") Height (without mirrors) 1,221 mm (48.1") Width (on mirrors) 905 mm (35.6)
photo: Nissan Corporation + Toyota Corporation

As a car enthusiast, I'm often ridiculed about my knowledge of automobiles. I can tell you the year, available upgrades and engine size just from a mere glimpse. I get an adrenaline rush from the purr of a powerful exhaust. My father and I shared a similar passion - Exotics! Every weekend we would go driving along the winding countryside roads, reaching top speeds and attaining the true ecstasy of a manual transmission.
In late 2008, two of the leading luxury Japanese automakers decided to debut their first-ever entry level convertibles. 360 Magazine took a comparison of the 2010 Lexus IS250C and the 2009 Infiniti G37 convertible. Both vehicles have a bold exterior with a slender frame, mimicking their 4 door siblings.The Lexus IS250C has sharp aggressive lines coupled with chrome accents. The engine comes standard with a 2.5 liter V6 (with your choice of six-speed automatic with paddle shifters or a manual transmission). The IS engines pushes out varying horsepower depending on engine size: 204 hp with 185 lb-ft of torque for the IS250C and 306 hp with 227 lb-ft of torque for the IS350C. The Lexus feels much lighter and swifter on quick turns versus the Infiniti. To compensate for the lack of horsepower, the Lexus gains more miles per the gallon (estimated 21 city and 29 hwy). Both convertibles have state of the art climate control systems. They both measure the outside temperature, speed and position of the sun, to attune the most comfortable cabin temperature. The optional speaker system offered is the Mark Levinson 12 speaker Premium Audio System (270-watt). Plenty of gadgets, compartments, buttons and dials which mock to their parent brand, Toyota. The hardtop roof collapses in 22 seconds into the trunk, leaving enough room to accommodate one largebag (10.8 cubic ft.).
The Infiniti G37 Convertible has a sleek and hand-crafted look with its striking curves and agile lines. The 3.7 liter V6 engine pounds out a massive 325 hp with 267 lb-ft of torque (which comes standard). Infiniti's exhaust system is one of the most distinctive of any other manufacture, its robust growl and purr makes it irresistible to drive. The ride is firm and powerful as it launches off the pavement. The interior warmly invites you in, with its comfortable leather and wood trim it's truly exquisite. The seats ventilate cool and warm air (available only in the convertible). The premium sound system is a must. Even with the top down, ten Bose speakers discharge crisp sound throughout the cabin, two of which are mounted in the headrest. They adjust to both the vehicle speed and wind noise. The top retracts at a staggered 30 seconds and leaves room for a couple of 360 Magazines and a sneaker box(10.3 cubic feet). The estimated gas mileage is at 17 city and 21 hwy.
After spending the day with these two models, I would definitely recommend the Infiniti G37 Convertible. Its incredibly fun to drive. It harmoniously mixes luxury with performance, while commanding the road and demanding attention from its BMW peers. The interior is not as spacious as the Lexus but it offers more amenities for your dollar. Plain and simple the G37 has a more aggressive and bold look, especially in
black obsidian paint with wheat leather and African rose wood accents. On the other hand, if you're seeking a roomier hard top with decent gas mileage, the IS250 is sleek and graceful. And, it dazzles in a deep red. For additional information regarding the above vehicle specs and pricing please visit http://lexus.com or http://infiniti.com.